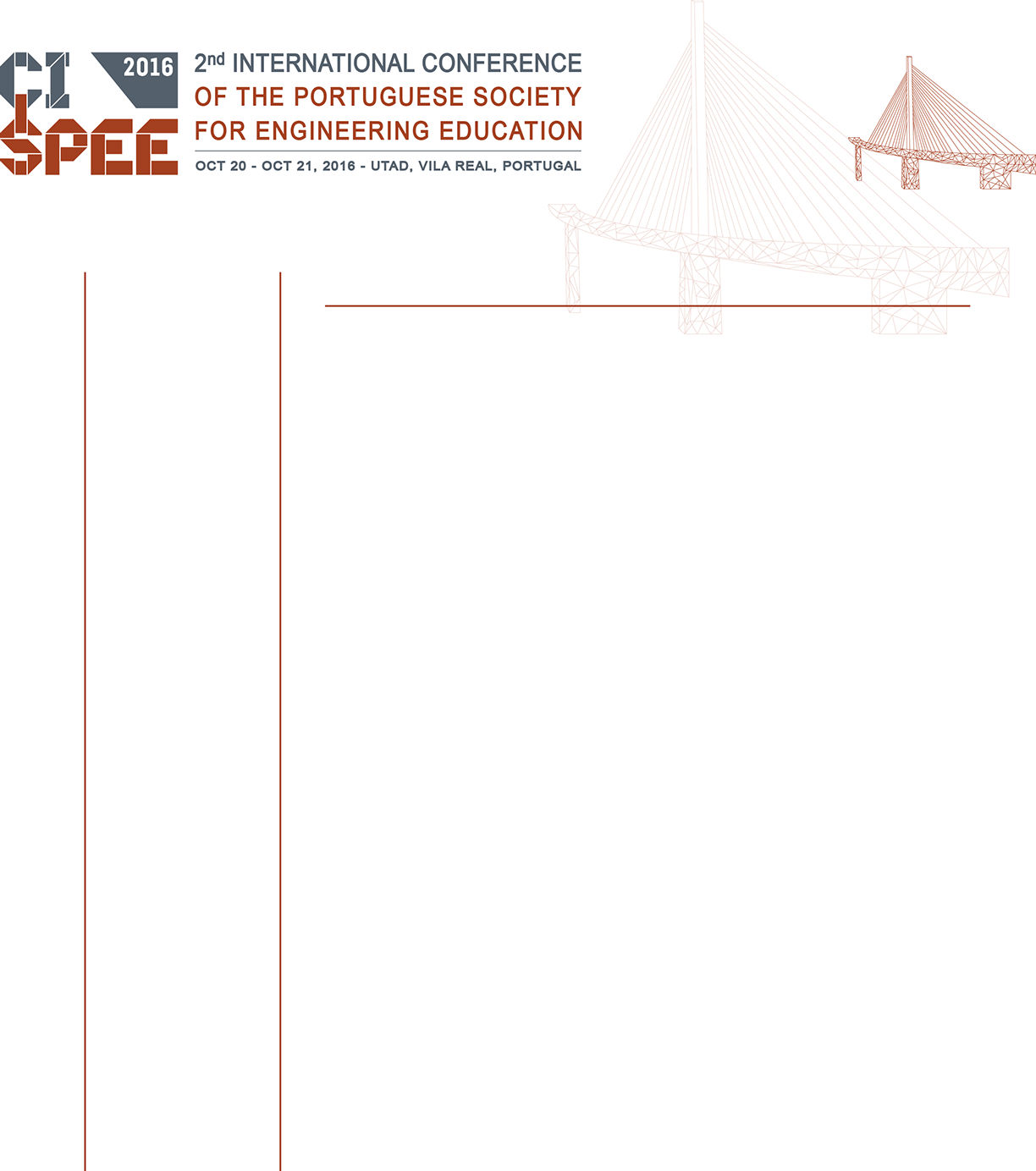 Paper Submission: EasyChair (CISPEE16)
The conference primary language will be English, but opportunities to submit contributions in Portuguese language will also be provided. In both cases, presentations (including supporting slides) should be done in English.
If pertinent, a limited number of sessions with communications in Portuguese language will be considered by the Conference Organization.
Type of submission
According to the registration conditions on this CISPEE 2016 authors may only submit a paper (with no additional cost), papers that report significant work in research, development, applications or innovation issues related to the conference topics list. The submitted paper may range from a minimum of 4 pages to a maximum of 10 pages. All papers in English language will be submitted for indexation by IEEEXplore.
Any other papers have an additional cost.
Paper template
This is the template for all submissions to the CISPEE conference (in .doc or docx format). In the initial submission the author identification SHOULD NOT BE PRESENTED to insure a double blind review procedure.
Submission and review
The submission process will be performed online. The selection process includes two phases:
1. Initial submission - A digital version (PDF) of the paper is submitted in blind review format (i.e. with no authors' identification) which will be reviewed and eventually accepted for publication. The Program Committee may also consider the acceptance in poster format. Authors will be notified about the decision.
2. Final submission and author registration - Authors of accepted papers should submit the final camera-ready version in PDF format previously verified with the PDF eXpress tool (instructions will be available soon) and taking into consideration the reviewers' comments. At least one of the authors must register to attend the conference and present the paper. Note that only presented papers can be submitted to indexation by IEEEXplore.